Natalie Morris is a trainer and manager at Ford K9, where she helps oversee Fordk9's daily operations such as puppy and adult development and selection, Sport Detection classes and coaching, as well as local classes and education for the sport of Scent work.
Natalie has been training dogs and teaching owners in the Las Vegas Valley for 10 years, teaching hundreds of puppy and adult classes as well as assisting owners in behavioral modification plans and improving the bond between both ends of the leash.
In 2011 Natalie was drawn to the world of K9 olfaction and detection through the sport of  K9 Scent Work, when she began training and trialing her personal dogs for the sport.
Over the years, after training and trialing multiple dogs through the higher levels of the sport and continuously being humbled and amazed at her canine partners' olfaction ability, it became clear that this is what she wanted to spend all of her time doing.
Natalie joined the FordK9 team in early 2021 to pursue her passion for training dogs and teaching handlers how to develop the skills needed to be at the top of their game, whether training for the sport of scent detection or professional handling.
In her free time Natalie continues to trial and compete in scent work with her personal dogs, including a young Border Collie named Gus who will be competing for the first time in the fall of 2021!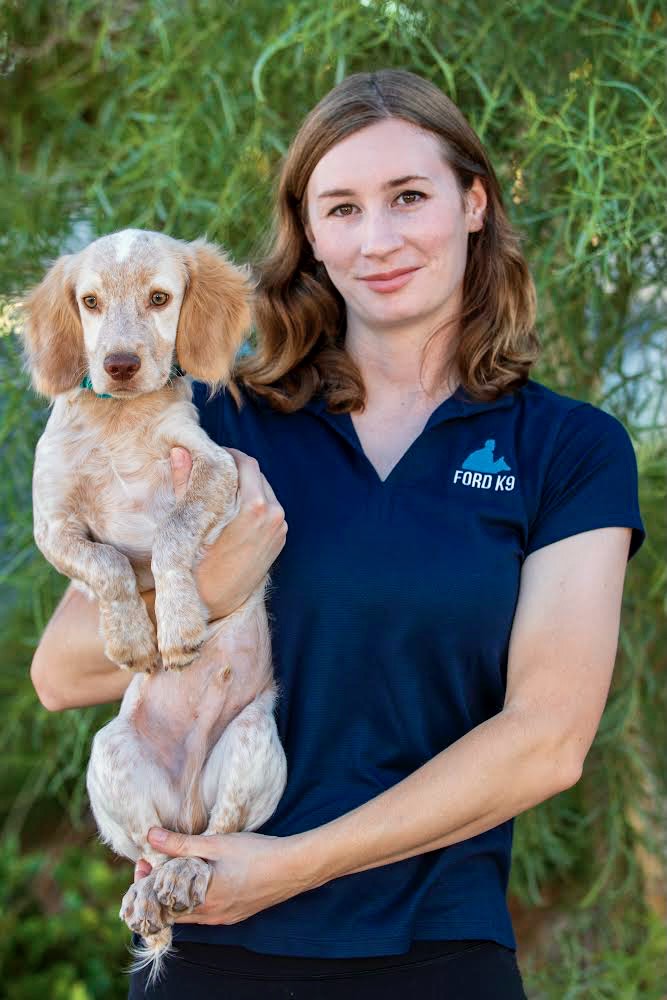 Proven Science Backed Training

10+ Years Training Dogs & Owners

Courses for Profesionals & Sport Enthusiasts
Sign up for our newsletter!
Get notified of new content, products, and services.