Lily Strassberg, MS
Lily is a trainer at Ford K9, working under Cameron Ford to raise and train narcotic, firearm, explosive, electronic media, and bed bug detection dogs. Lily received her masters in cognitive and behavioral science from Auburn University in 2019. Since then she has worked for the National Disaster Search Dog Foundation, puppy raising and assisting in the training of live find and human remains disaster search dogs. While there, she also managed the Fit to Work conditioning and physical fitness program for the dogs in training. Prior to graduate school, Lily worked for the Karen Pryor Academy as a curriculum developer, concurrently receieving her dog trainer professional certification (KPA-CTP) and working as a senior trainer for Metro Pets, doing private behavior consultations and teaching puppy, obedience, and trick classes. While in college pursuing bachelor of science degrees in psychology and animal behavior, Lily worked in Duke's Canine Cognition Laboratory to conduct the pilot canine cognition assessments on a population of explosive detection dogs - research that she followed up on in her graduate career. Her passion for dog training came to light in her early teens working with shelter dogs, and has been honed through academic and field experience with pet and detection dogs.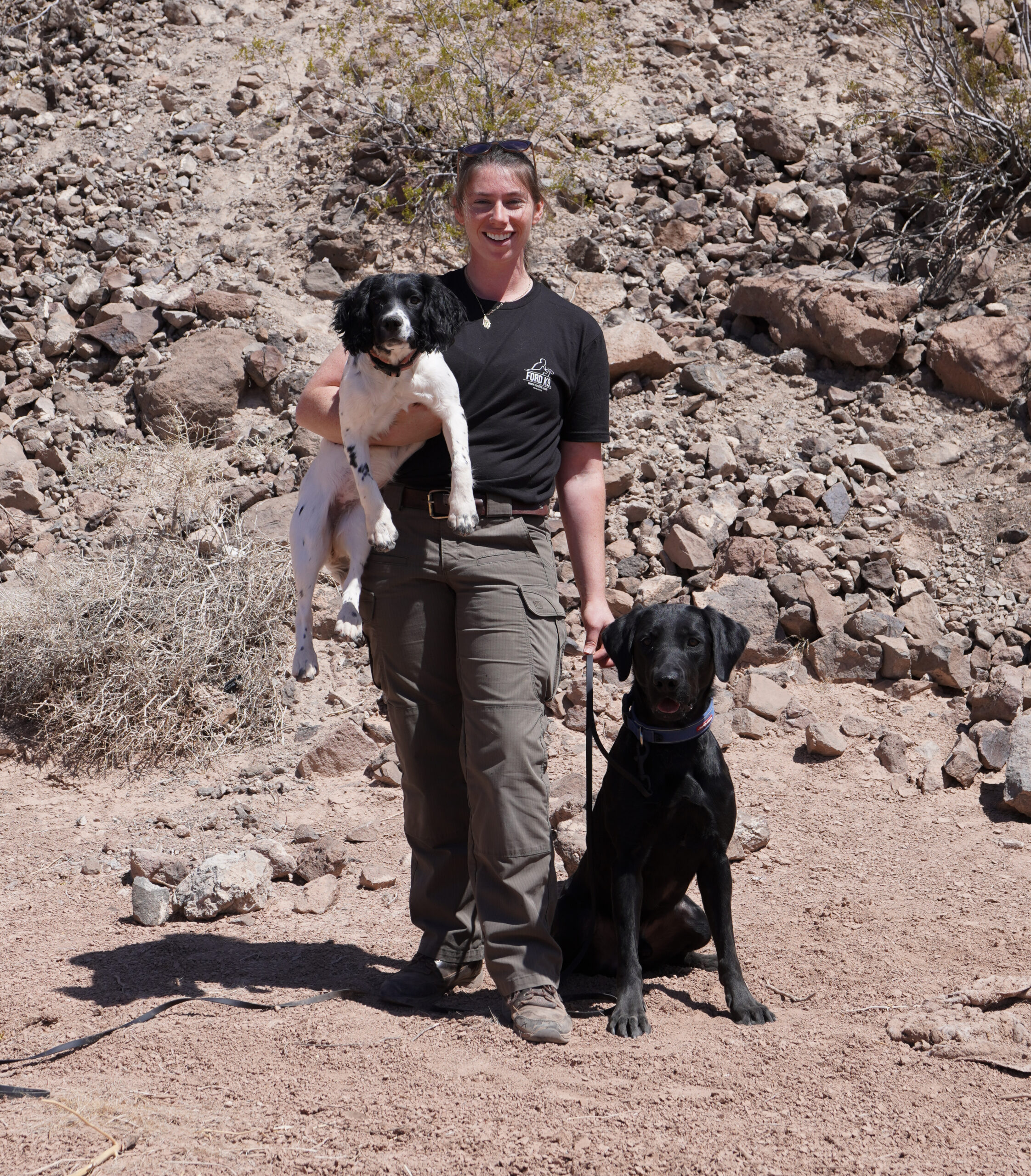 Proven Science Backed Training

10+ Years Training Dogs of All Breeds

Courses for Profesionals & Sport Enthusiasts
Sign up for our newsletter!
Get notified of new content, products, and services.