Annie has worked for over a decade training all breeds in obedience and has spent the last four years training dogs for detection.
She holds a master trainer certification as well as explosives detection certification. She is an active EDD handler with her Belgian Malinois named Max, and is currently raising and training the next generation of detection dogs with Ford K9.
With Ford K9, she trains and prepares dogs for careers in electronics, firearms, bedbugs, human remains, and explosives detection.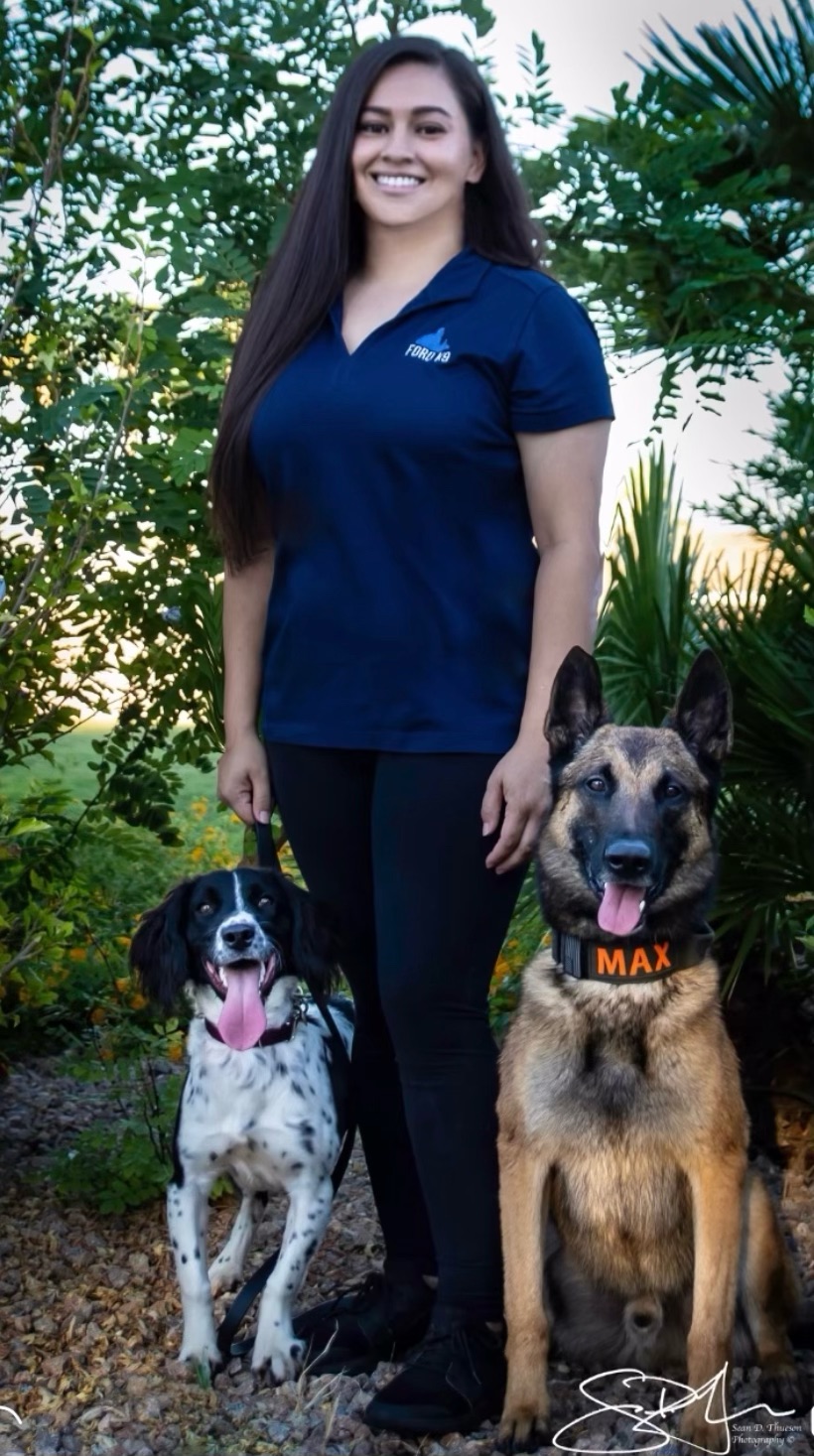 Proven Science Backed Training

10+ Years Training Dogs of All Breeds

Courses for Profesionals & Sport Enthusiasts
Sign up for our newsletter!
Get notified of new content, products, and services.